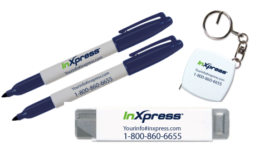 Promotional Products are something that businesses often feel they have to give away, possibly because everyone else does. Consider the last trade show you attended. How many of the vendors there had something free at their booth for the attendees? How would you feel if you were the only vendor there with nothing to give away? But you wonder if you will see any return on your investment, or will it just be a giveaway?
Maybe because of this exact scenario there is often a belief that there is little or no benefit to the giver of the item other than to prevent the negative impression that would come from giving nothing. So, the logical decision appears to be to give the least expensive promotional product available. This way the need to give something away is met but the expense is minimized.
This behavior itself can cause negative impressions, however, and may actually be worse than giving nothing. I will explain what I mean by that as we look at these three reasons you should use Promotional Products:
Promotional Products get a high number of impressions at a lower cost per impression when compared to other marketing channels.
With Promotional Products, these impressions can occur at key times in the decision-making process.
Promotional Products use the power of the Reciprocity Rule to provide higher response rates.
Now, let's briefly review each advantage.
---
Promotional Products Get a High Number of Impressions When Compared to Other Marketing Channels.
An impression is defined as any time an ad is viewed by an individual. For instance, every time you see a billboard; that is an impression. Promotional products receive a lot of impressions for the investment because they can, with proper planning:
Be around for months or years.
Make a connection.
Be used regularly.
Many promotional products are viewed multiple times weekly or even daily, and often in public. It's easy to see how they can receive thousands of impressions over their lifetime. This is shown in this Advertising Specialty Institute 2016 study.

And the cost per impression is lower than most other forms of advertising, as shown here by the same study.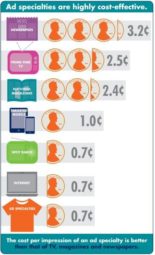 In addition, the study found that consumers were 2.5 times more likely to have a positive opinion of promotional products when compared to Internet advertising.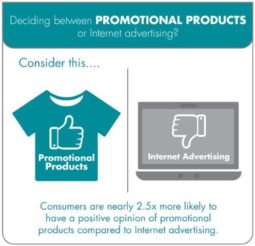 This, of course, occurs only if you have given them something useful and of value. Giving them something also invokes the powerful rule of reciprocity. We'll talk more about that in a minute.
Purchasing the right promotional product is very important. Giving a good quality useful and desirable item that will be kept and used often increases impressions. Giving the least expensive item you can find, obviously, won't have the same effect.
Promotional products with lower impressions are usually those intended for a specific person or role. While the total number of impressions may be less for these items their power lies in the connection they make and the time they make it, which leads us to our next point.
---
With Promotional Products, You Can Have These Impressions Occur at Key Times In the Decision Making Process.
Using Promotional Products correctly causes a connection to be made with the recipient. That recipient may be a large group of people, or it could be a specific person or role.
Consider your goal and budget when determining your group of recipients. If you want to improve safety, for instance, you will want to influence a large group. If, however, you want to influence only those involved in a purchase decision then the group will be smaller. Once you have determined your group of recipients you can select the item that will best make a connection with that person or group.
This connection should occur in a place where and a time when recipients will most likely be making related decisions. That could be at their desk, in a kitchen, in the outdoors or other places they spend their time. Buying the least expensive item available is not likely to create this connection. Making this connection would also be a difficult if not totally impossible task for most other marketing channels.
Your supplier should help you select an item that meets your budget and accomplishes your goal. There are thousands of options to choose from. With their help, you can select an item that will help you make the optimal connection with your recipients.
---
Using Promotional Products and the Power of The Reciprocity Rule to Provide Higher Response Rates.
Last but not least is the rule of reciprocity. In a
CNN article
Robert Cialdini (cal-DEE-nee), professor emeritus of psychology and marketing at Arizona State University and author of several books on the subject including "Influence: The Psychology of Persuasion", describes reciprocity as: "a rule in all human cultures that says you must not take without giving in return". He has verified both the existence and power of this rule with several interesting experiments and studies. He found that those who have received a free item from a business are significantly more likely to purchase something from that business.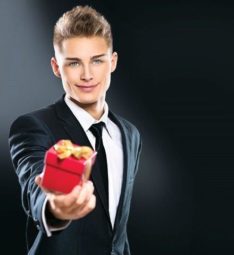 However; "One caveat is that usefulness does matter, according to Cialdini. If what you're offered is cheap, unwanted or wasteful, you won't think of what you're receiving as a gift but rather as a trick – and the tactic backfires".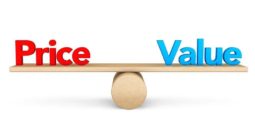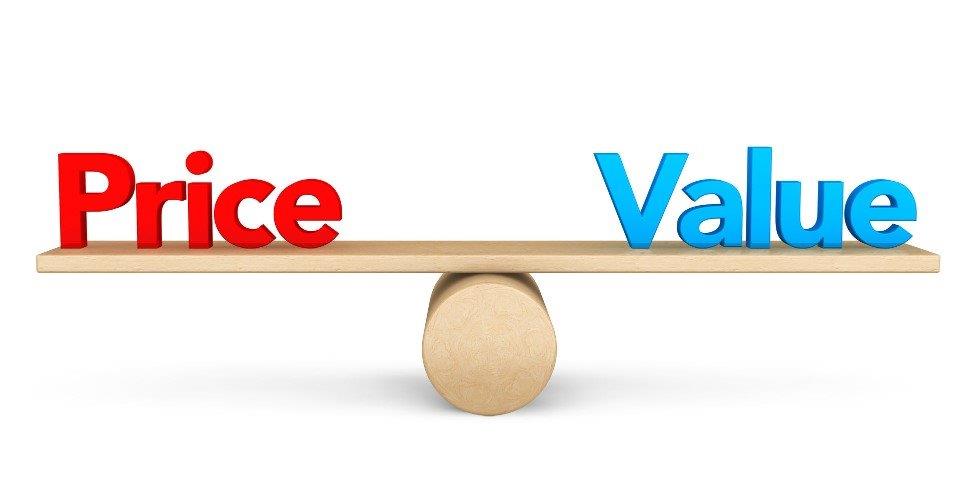 ---
Summary
Now back to my original point; that giving away the least expensive items may actually be worse than giving nothing. Giving out the least expensive promotional items "because they provide no value anyway" can become a self-fulfilling prophecy. It can prevent you from seeing a return on your investment. This is because the least expensive items typically:
Are of poor quality and/or useless; they will not usually last long and may not even be used at all. If either of those happens the item will not provide many impressions, if any at all.
Are not generally well thought out and so they are not likely to make a connection with the recipient.
Will be perceived as "cheap" and as a "trick". This will backfire, causing a bad impression of you and your business.
For these reasons, using the least expensive items will likely prevent you from attaining your goal for the promotion.
However, proper selection of your promotional products will ensure that you provide quality, useful and desirable items. Those items will then provide the three advantages of using Promotional Products. They will:
Cause many impressions.
Make connections with the recipients.
Invoke the rule of reciprocity with positive results.
When that happens your purchase will bring you a return on your investment. Now your purchase is no longer an expense, it is an investment.
Your promotional products provider should help you plan your promotion and select an item. At Ads-Up Promotions, we provide this service free of charge to our clients.
If you have a need or goal and would like help making a plan to accomplish it contact us today.
At Ads-Up Promotions we do more than provide high-quality promotional products.
We help you ensure that your promotional products purchases are investments. We succeed when you succeed.