You want to market your business at a Trade Show, but it's your first time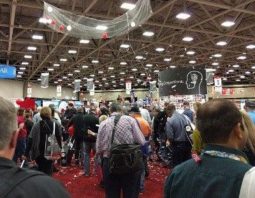 and you have questions, or you have tried it before and didn't get the results you hoped for. The information in this guide is designed to help you get more out of your first or next trade show.
PLAN
The most important thing you can do to make your Trade Show a success is to develop a plan. While none of us plan to fail, many do fail to plan and in the end there is not much difference.
Trade Show Selection
A decision to attend a show for the first time may come only a few weeks to a couple of months before the show. While you may be able to pull together a fairly respectable booth in a few weeks, it's definitely best to begin planning at least six months to a year in advance. You will need to sign up for some shows as much as a year in advance just to reserve a booth.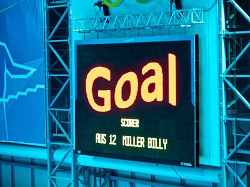 Goals
Begin by determining your goals and objectives for the show. Do you want to get new leads, promote brand awareness, or meet prospective clients during the decision making phase of a purchase? If this is not your first trade show review your previous goals and determine how well you met them. Do you still have the same goals or do they need to be modified. Once you have determined your goals, put them down in writing and refer to them often. Make sure that all parts of your plan and execution are working towards those goals.
It is important to know who your audience will be and how much time you will have with them so that you can determine which trade show(s) will best meet your goals and provide the best ROI.
Budget
With your goals in mind it's time to set your budget. A trade show, as with any marketing, is an investment and should not be considered strictly as an expense, so determine or request a budget for the show, one that will allow you to be successful but reasonable. As you set your budget consider:
What will it cost to setup a booth at a show?

Booth amenities.
Displays, banners, signs, table covers, etc.
Rented services or products.
Booth staff.
Clothing or uniforms for booth staff.

Is there a registration fee?
Do you need to be a member of an association?
How many days will the show be open and for how many hours each day?
Is the show local or will you need to travel?

Travel expense.
Lodging and meals.
Shipping.

Cost of promotion(s).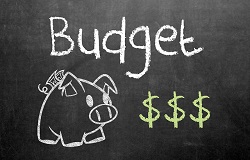 Selection
Now that you have a plan and a budget in mind it's time to select the trade show(s) you will attend. Consider who will be attending the show. Will they be the decision makers, purchasers or at least have influence in the decision to purchase from you. Will all or a large portion of the attendees fall into this category or only a small portion of them?

Do you want to attend larger horizontal market trade shows where you will have access to a lot of traffic but you may be showing along with many of your competitors, or smaller more vertical market shows where you will have fewer visitors to your booth but also have less competition and possibly be able to present yourself and company as an authority in that market?
Trade shows where the primary purpose of the event is something other than the show may have very limited show floor hours as well. These shows may meet your goals and objectives and be a great success for you, but you need to know this information beforehand so you can make an informed decision about attending, and plan to make the most of the show.
With your goals and show(s) selected you can choose a theme that matches both. Trade shows often have a theme provided by the sponsor and it's good to use their theme if possible. The theme will be used in designing your booth and setting the tone of the booth and presentation.
---
PLANNED PROMOTION
A planned promotion can greatly increase the effectiveness of your efforts to meet your goals. We recommend you break your promotion into three stages:
Pre-show
Qualify & Notify
Determine who your ideal prospective visitors are and how you will qualify them. Then come up with a plan to get them to your booth. Communicate with them before the show and give them a reason to stop by your booth such as:
A drawing for a nice gift.
A gift when they meet a goal such as testing your product, listening to your presentation or setting up a post-show appointment.
A discount offer.
Make sure to include your booth number/location in your communication and let them know if they need to bring something to qualify (such as the postcard you sent them).
There are several channels to communicate this promotion to your prospective visitors, including mail, freight (you may want to send a gift as part of the invitation), phone call, email and social media. We like to send the invitations out in two waves; one about a month before and a second a week or two before (the second one could be a day or two before if you are using one of the digital channels).
Involve your promotional products provider in planning your promotion. Ads-Up Promotions provides
complimentary help
  in planning a trade show for their current and prospective clients.
Click here
to request your planning session with us.
We can help you brainstorm promotions and provide product options that will meet your goals and budget while helping you avoid the pitfalls and risks associated with poor quality or unsafe items.
Select Promotional Items
Selecting the right promotional product for your promotion is important and shouldn't be taken lightly. Your brand is more than a product or service your clients use, it is an experience. Your logo is a symbol of that experience.If you give cheap promotional items out so that you can influence as many prospective clients as possible what message are you sending? And then they use that cheap item. Is that the experience you want them to relate to you? Have you just negatively influenced a lot of people?
Qualify those you want to influence and present fewer prospects with a higher quality item that will influence them in a positive way and continue to influence them in the future as they make purchasing decisions.
If you need a low cost item make sure it is a quality item that will make a good impression. Your Promotional Products supplier can help you find products in any of these categories, or we at Ads-Up Promotions will be happy to help.
Show
Make sure you have everything you need:
A list of qualified visitors if needed.
Any gifts for a drawing or meeting your goal.
Any discount offers.
Now work your plan! The promise of a nice logoed item can significantly impact your trade show Return On Investment. Make sure the promotion is a win-win. Something of value for your recipients traded for something of value for you. If you require too little of them you will give away all your gift items with little benefit to you, require too much and you will have no "takers".
Make sure you have your booth properly staffed to meet with visitors, and to record all of the information you will need for following up later.
Post-Show
If you did your pre-show and show promotions right you will have a well-documented list of qualified leads and possibly many appointments. Have a plan to follow up with them, this is where many companies drop the ball, after most of the work and expense. Surprising but true.
---
TRADE SHOW PREPARATION TIMETABLE
One Year or more Before the Show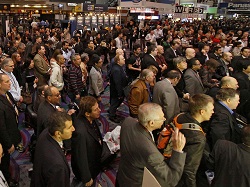 Sign up for the trade show as soon as you are confident that you will be attending. You will want to select your booth early while you have many options. Many vendors want to be near an entrance so they get as much traffic as possible past their booth, but there are reasons to be a little out of the way too.
If the majority of show visitors are not your prospective customers then you will want to pre-qualify the traffic to your booth and focus your time on that qualified traffic while reducing the overall amount of traffic to your booth. In this situation it will likely be more beneficial for you to find a more out of the way booth. However, this will only work if the people you want to meet know in advance where you are and they have a reason to search you out on the show floor Your booth location should be determined by your goals and plan, not by what's left over.
Six Months to a Year Before the Show
Booth Design
Design your booth and marketing plan for the show. What is your theme, how does it tie into your goals and into this show? Your booth visitors will be there for a reason, and it will not be to ensure your business is successful. How are you going to promote yourself as a solution to a problem or need they have so you and they get the most out of this show?
When designing your booth Stand back and look, better yet have someone else take a quick look and then turn away and tell you what you do. If they cannot at least get the basic idea of what you do you may need to make some changes so it is clear what message you want them to see first. Most people will do a quick scan of your booth and if they do not see a solution to their needs right off they are likely to walk on by to spend their limited time at a booth that does provide solutions they're interested in.
During your set designing stage, think about your booth space and how you can best utilize it for your presentations about your products and services. Have your speech, layout and flow completed so you will know what other items you are going to need; tables, chairs and/or storage shelves. Do not add so many items that you clutter up the space you have. You want your prospective customers to come in from outside and feel comfortable, not crowded. Keep it about them while keeping your goals in mind.
Utilities and Services
Make sure to sign up for any utilities and services you want. Power for displays, extra tables, Internet access and floor coverings are some of the add-ons you'll want to consider.
If you've ever spent hours walking on hard show floors you know how good some padded
flooring can feel to your tired feet. Your visitors will be much more willing to hang around and talk for a while if their feet are happy. If that fits your plan then sign up for some carpet and padding or bring your own if that's an option for you.
Here's another idea for setting up your booth. Instead of standing behind a table, why not open up the front of your booth and place some comfortable padded seating so people can sit down while you are giving them information.
Five Months Before the Show
Now is the time to plan your promotion(s). Determine which personas will be your "qualified" visitors and how you are going to select them, contact them and get them to your booth. Do you want a follow up appointment with them, if so, how will you do that?
Decide how many staff members you are going to have for your booth? How are you going to handle large flows of visitors? As important as how many staffers you have is who you have. Are they good at engaging others and knowledgeably sharing your story with energy and excitement while collecting information on qualified leads and presenting your company in a positive way?
Once you have selected your staff members get them committed and signed up. Make sure you have time for training reserved. Get their supervisor's permission if needed. Once that is taken care of, you need to start training on the duties you will expect them to carryout.
If you don't have access to enough staffers to cover the busy times try to set appointments with your most important show visitors. Can you setup a TV, monitor or tablet to play one or more videos that tell your story, what you have that they need? A video will catch the attention of a lot of people and do the talking for you when you can't. If they're interested they'll stick around for a few moments, giving you some extra time to talk with them.
Now is also the time to order your promotional and marketing items. It may seem early, but some items may have a long lead time or better pricing if ordered early, and it's best to have your items in house early enough to test your layout and displays as well as avoid any shipping delays.
Three Months Before the Show
This is when you should have all your promotional and marketing items in your hands. You should inspect every item to make sure nothing is broken or damaged. Find out when you need to ship your items to the show in order for them to arrive on time.
Start collecting information on specific people you want to invite to the show. As people will be continually signing up you will be involved in this process right up to the show. Stay on top of it.
Go to the show's website and make sure that all your required forms have been filled out and all payments have been made to secure your spot.
Plan your show follow up. You will need to line up appropriate people who will ensure that all follow-ups are done properly and on time.
When choosing staff put a higher priority on attitude, personality and desire to be there than on show experience or product line knowledge. If you have attended shows before you want to invite those who provided the most qualified leads in the past.
There is nothing worse than spending thousands of dollars on a booth and then finding your staff on their cell phones as prospects wander by.
We can help you select a Promotional Gift item and/or plan your Trade Show.
Two Months Before the Show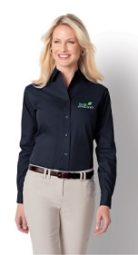 Travel Arrangements
Now is the time to make your travel arrangements for yourself and staffers. If you haven't yet, order all special clothing or uniforms. This step should be done once  staffers have committed to helping at the show. You will want to allow for minor changes in personnel at the last minute, emergencies will likely come up. Continue with your training. Make sure staff understand how your promotion is going to work, who the qualified leads are and how they will identify them. Each staffer must be trained to effectively and professionally present your message to visitors. Make sure they are trained to understand that all messages should focus on the visitors and their needs.
Always keep your goals and theme in mind, and remember to keep it about the visitor and what problem or need you can solve for them.
How are you going to get your show items to the show? When and how do they need to ship? Where do you ship them too?
Mock-up Your Booth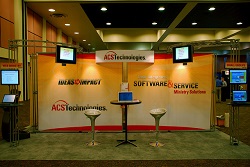 This is a good time to setup a mock-up of your booth.  Make sure all electronics are working properly, you have all tools and everything works correctly or fits properly. This is a critical step because if this is your first show, it could be overlooked. If something isn't working properly, change it out or make appropriate modifications, don't wait until you are at the show.
Electronic Devices – Boon or Bane of Your Trade Show
Common items such as batteries or light bulbs should always have backups so you can quickly change them out at your booth.
You might want to have someone on your staff that is good with electronic devices. They are great tools but can be tricky. Having someone to help out when they refuse to work at the most inopportune time can save the show and your peace of mind. It's still a good idea to have a backup plan should an item stop functioning for a time or permanently.
One Month Before the Show
Send out your first pre-show promotion to your qualified leads. Be sure to let them know how to find your booth. If they need to do anything to qualify, such as bring a postcard, let them know up front.
At this time, you should revisit the show's website for any utilities and services you have reserved or additional services you want to reserve as well.
Ensure that all clothing or uniforms are in house and meet your approval.
Two Weeks Before the Show

Replace any staffers that are not able to attend and continue training those that will. You can never give too much training.
Send out your second wave of promotions or postcards. You can combine mail and a digital channel by sending out a postcard and follow up with an electronic reminder a day or two before the show.
As you ship your supplies and displays make sure to track them so you know they are on schedule for arrival.
One Week Before the Show
Go over all your arrangements to make sure everything and everyone is on schedule. Conduct your final training to make sure everyone is on the same page. This is a good time to ask them questions regarding your message and how to qualify visitors.
Send out the final pre-show promotion reminders via email a day or two before the show.
Day One of the Show
It's show time! Go over all your goals, make sure your booth looks professional, everything is in its place, all supplies and materials are ready for visitors and your staff is ready to roll. Keep it about your visitors as you interact with them at your booth.
You have already qualified your visitors, but it's a good idea to disqualify any who are not going to pan out. The last thing you need are a lot of leads to follow up on that are not going anywhere.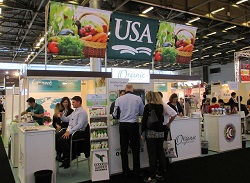 Make sure that all qualified visitors have provided you with accurate information for a follow-up. Once the show is over, it's going to be very difficult to fill in any blanks or missing information. If you have a scanner, gather any additional pertinent information you might need.
Don't forget to take pictures of your booth setup with a crowd around it. This will be great to use on your media sites to showcase your company and promote upcoming trade shows. You can also us them to encourage prospects to stop at your booth at those shows.
Have Fun!
After the Show
It's time to review how successful the show was.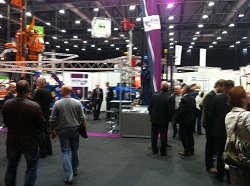 How many qualified visitors did you get?
Rate your staffers on attitude and number qualified leads.
Track the number of leads that convert over the next few weeks.
Did you stay within your budget?
What was your ROI?
Make sure your qualified leads are followed up on. Believe it or not, a very high percentage of trade show leads never are. After all that effort, time and money don't let your leads slip away by waiting too long to contact them or never contacting them at all.
Analyze the entire trade show for things you might want to change before the next event. Talk to your staffers and get their feedback and make appropriate improvements for the next show.
We can help you select a Promotional Gift item and/or plan your Trade Show.